This is a joint community session by AWS Asian User Group Communities. We will discuss how to create more opportunities to learn and share knowledge in technology with everyone in our regions.
The biggest key factor in our growth in recent years is that we've started to collaborate directly. But it's not enough, and it's still day one. We believe that we can help make a better world by learning through AWS and sharing our experiences with all attendees from around the world. So let's share our ideas and talk about how we can help each other.
登壇者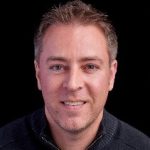 Ross Barich
Ross Barich is the Developer Community Manager at AWS, based in Seattle, where he focuses on supporting community-led AWS groups, events, and initiatives around the world. Ross runs the AWS Community Heroes program, the AWS Community Day global event series, and the AWS community experience at re:Invent.
Ross is born and raised in the Seattle area, and has been in technology marketing for 15 years, in a variety of roles for companies large and small.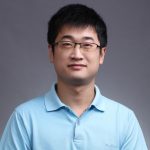 李栋(Dong Li)
Technical Partner & Senior Architect, Apache Kylin Committer and PMC member. Received his Bachelor and Master degree in Shanghai Jiao Tong University. Was a Senior Software Engineer in eBay Analytics Data Infrastructure department; Was a Software Development Engineer in Microsoft Cloud and Enterprise department, as a core member of Dynamics APAC Team, response for development of new generation cloud-based ERP solutions.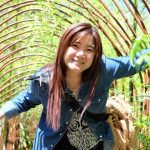 Kittaya Kanchanobhas
Tak is a Product Manager and Assistant Director in Dailitech. She is working with developer team both her team and customers team, to help them build the product on AWS. She's also do the architecture design on some project. In the same time she helps the company to run business development too. In Thailand, she helps Dr. Vit who is one of AWS Community Heroes from Thailand to run the user group in Thailand. She believes that the good developer also need the good support from the business.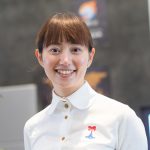 Ayumi Tada
Ayumi Tada works at major automotive company in Japan as an IT infrastructure strategist, promoting the utilization of cloud computing technologies. Ayumi promoted cloud utilization in the CAE/HPC area at JAMA (Japan Automobile Manufacturers Association). Ayumi is one of the AWS Community Heroes and one of the organizers of the JAWS for women & HPC branch. Ayumi has CDA(Career Development Adviser) certification and she is also active as career consultant.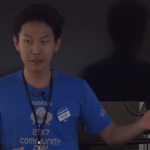 Kyupok Kwak
Kyupok is the cloud support engineer at Megazone, #1 Partner in Korea. Has been managing Enterprise customers' infrastruture on AWS.
Recently translated Lambda in Action to Korean with Channy, Technical Evangelist in Korea Region.
He is the organizer of the AWSKRUG Gangnam beginner group, the group is focused on introducing AWS to the first learners and provide information for the user group.
AWSKRUG has 14,601 members in Facebook and regular meetups are opened for anyone who is interested in AWS.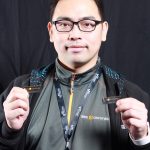 Cliff Chao-kuan Lu (呂昭寬)
Cliff Chao-kuan, senior architect in 104 Corp. has played solutions architect and DevOps in Taiwan start-ups and enterprises since 2010. He is experienced in service migration and has built tools and patterns to facilitate cloud adoption.
Cliff is the organizer of the AWS User Group Taiwan and has been an active member since 2014. The group has 7,178 members and has held regular meet-ups since it was founded 2012.
104 Corp. has been the leading Jab Bank in Taiwan since it was founded in 1996. Like other enterprises that rose before cloud, it relies on manual operation and suffered from capacity management and hardware failure. We at 104 see public cloud as an opportunity for business agility, scalability, and cost effectiveness.